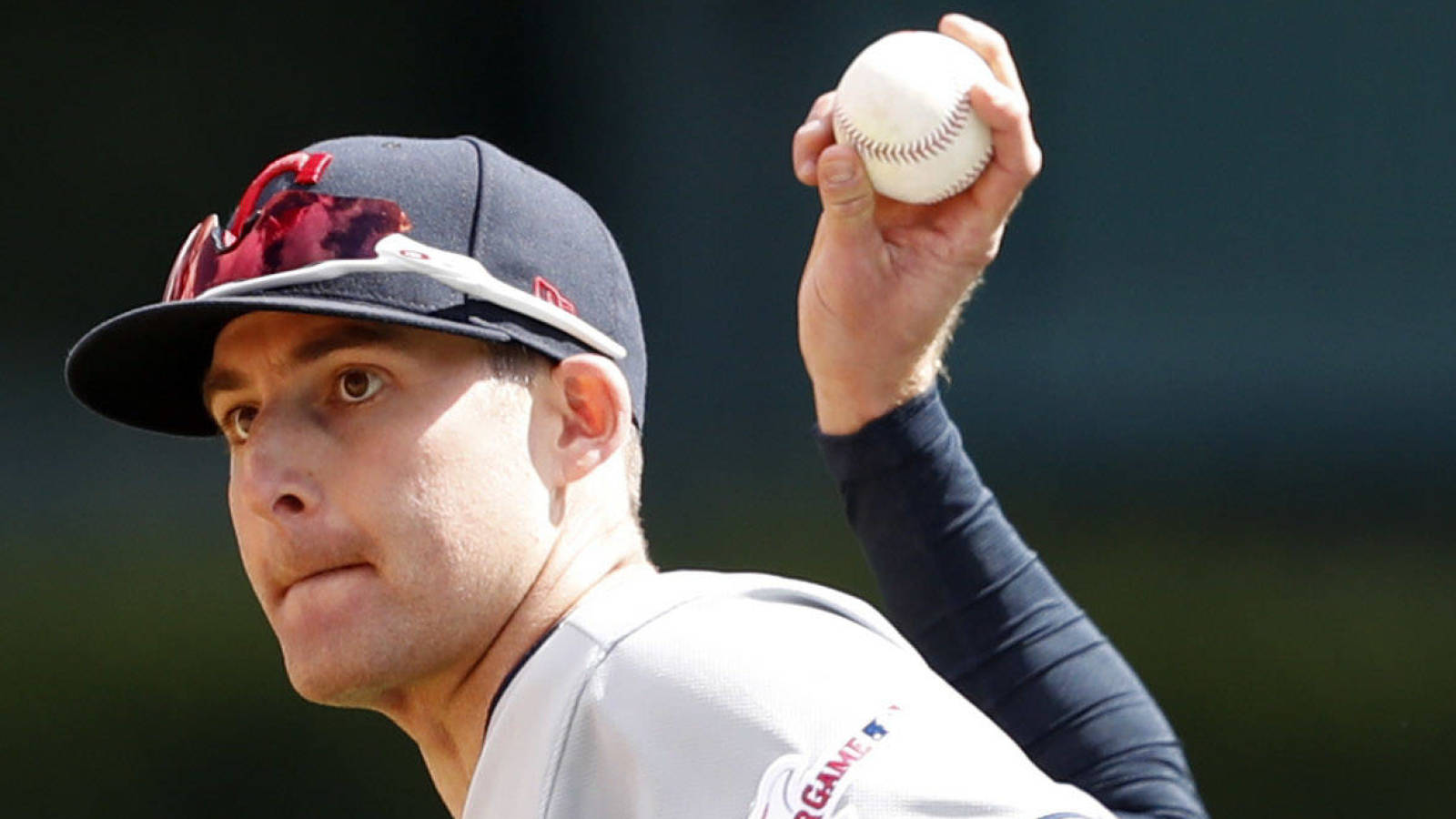 The Phillies have announced they have acquired veteran utilityman Brad Miller from the Yankees for cash considerations.
Miller will be joining his fourth team this season, following an offseason minor-league contract with the Dodgers, and then subsequent minors pacts with the Indians and Yankees. Miller appeared in 13 big-league games for the Indians, and has been tearing up Triple-A pitching in the Yankees' farm system with a .994 OPS over 163 plate appearances for Scranton/Wilkes-Barre.
While he did hit 30 homers for the Rays in 2016, Miller hasn't been able to provide much consistency over 2,545 career plate appearances for Seattle, Tampa, Milwaukee and Cleveland. His career .240/.313/.409 slash line grades him at a league-average 100 OPS+ for his career, though he's had notably more success against right-handed pitching. This will provide Philadelphia with a much-needed left-handed bat for it bench.
Miller isn't known as star defender, though he has experience around the infield and the outfield over his seven-year career. He has exclusively worked in the infield over the past three seasons, however, so Miller could handle those duties while Jay Bruce and Scott Kingery see more time in the Phils' troubled outfield.
With Miller in the fold and Roman Quinn returning from the injured list this weekend, the Phillies are looking at a significant shakeup of their bench. Miller's presence could make Sean Rodriguez or Phil Gosselin redundant, while Quinn could supplant Nick Williams as the primary backup outfielder.

Published at Thu, 13 Jun 2019 22:05:21 +0000Source: https://www.yardbarker.com/mlb/articles/phillies_add_some_bench_depth_with_acquisition_of_brad_miller/s1_13237_29310605.