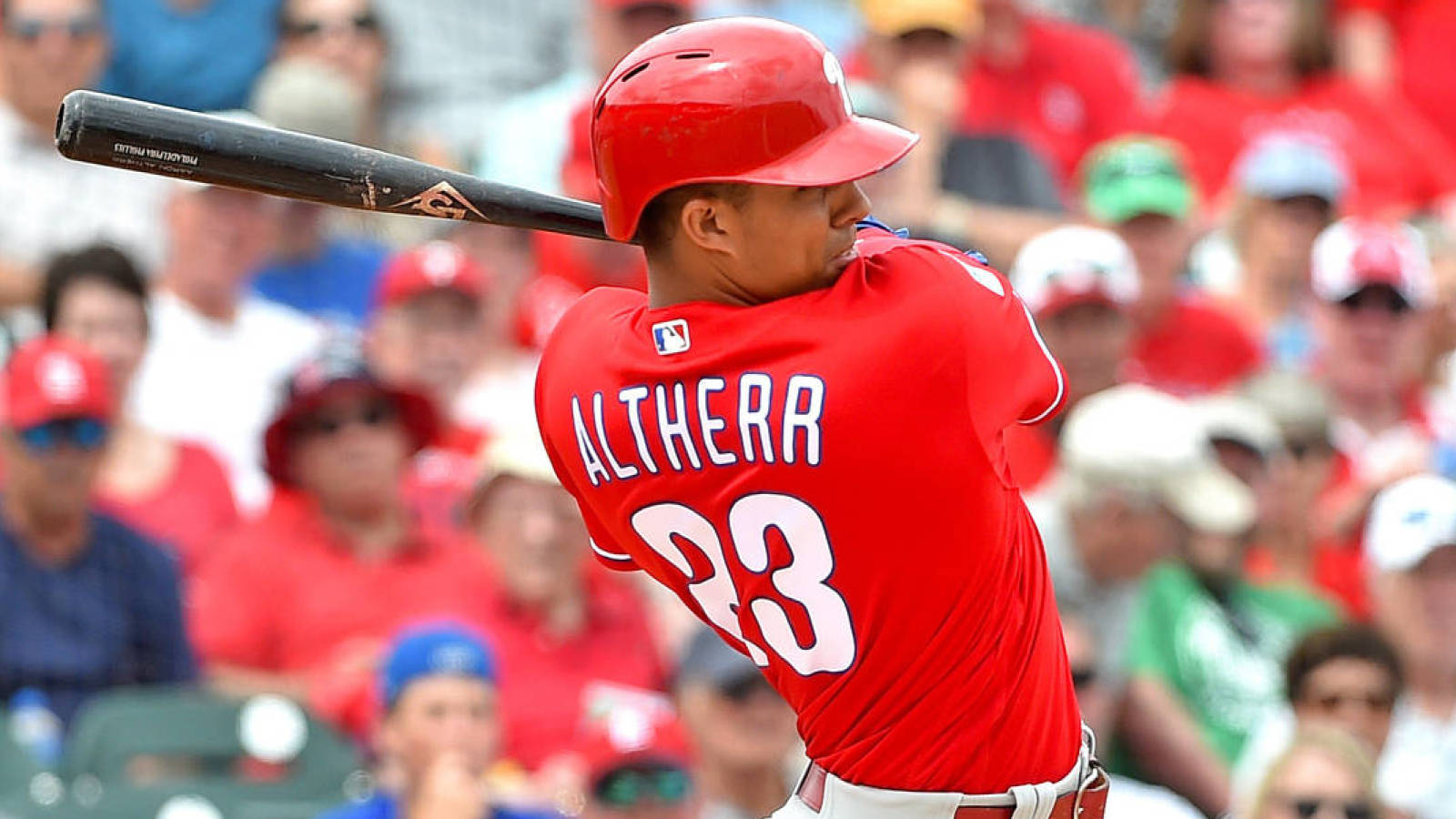 The Phillies have designated outfielder Aaron Altherr for assignment after activating outfielder Odubel Herrera from the 10-Day IL, the team announced.
Altherr, 28, has shown promise since his 2015 debut, most notably slugging .516 en route to a stellar 121 wRC+ across 418 plate appearances in 2017, but has too often been dogged by inconsistency and a climbing strikeout rate.
In 285 plate appearances for the Phillies last season, Altherr slashed a meager .181/.295/.333 (75 wRC+) and didn't bring much back on defense, where a minus-2.6 UZR in 427 right-field innings resulted in an ugly -0.4 fWAR.
Though he had just 30 plate appearances in his short time with the Phillies this season, the trajectory wasn't encouraging: Altherr had already managed to worsen his dubious fWAR mark from the season prior, and hadn't shown even a glimpse of the career-best plate discipline he'd flashed in 2018.
This will likely be the end of the line for Altherr in Philadelphia — 28-year-olds with the ability to play center field and multiple 120 wRC+ or better seasons (albeit in limited action) aren't often designated, and Altherr seemed to represent a clear outfield upgrade for at least a handful of teams.
The Indians, with a league-worst 69 wRC+ and a cast of scattered disappointments in the outfield, may already be hot on the trail.

Published at Sat, 04 May 2019 18:15:02 +0000Source: https://www.yardbarker.com/mlb/articles/phillies_designate_outfielder_aaron_altherr_for_assignment/s1_13237_29020304.