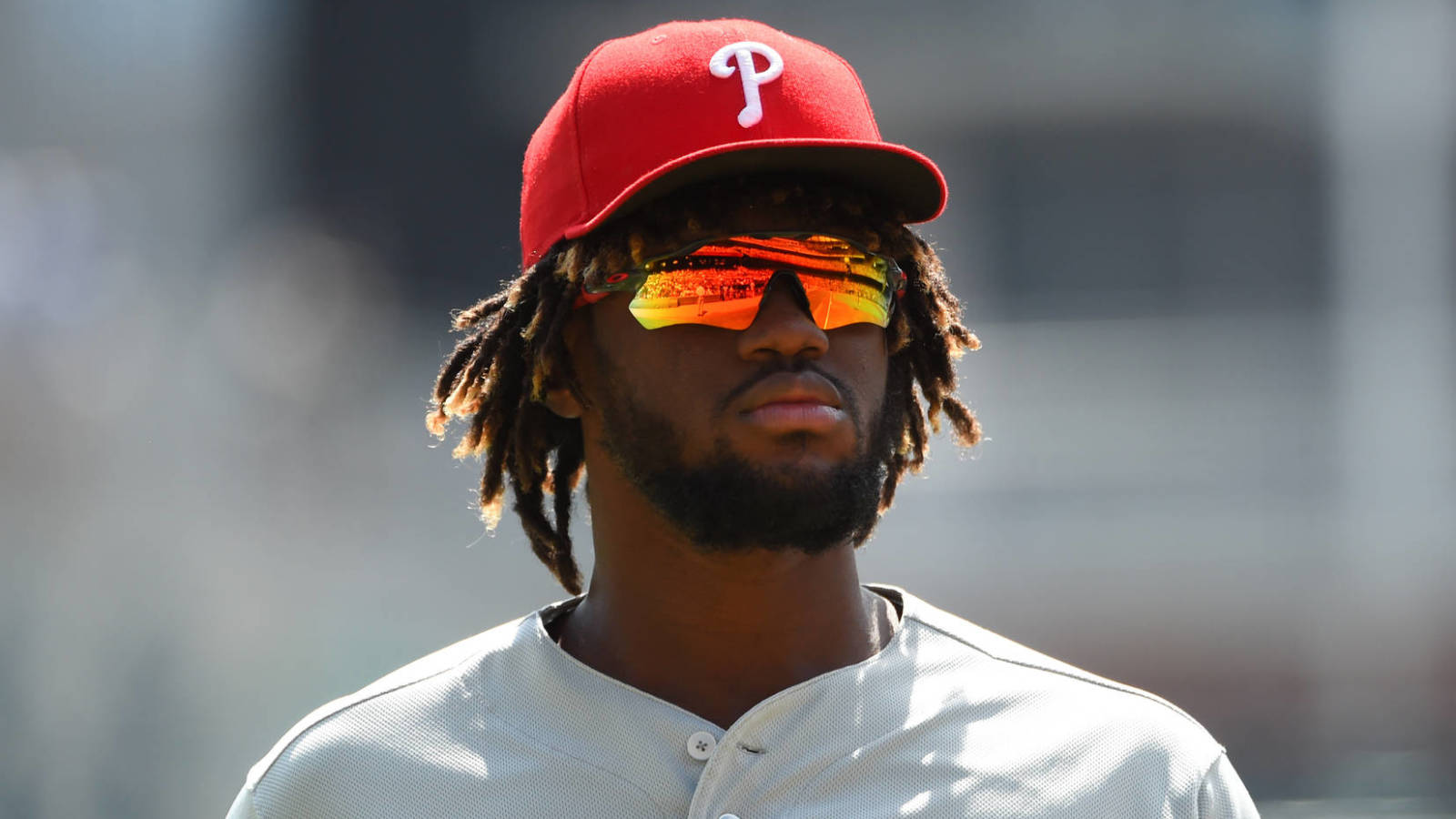 More than two months after being arrested and placed on administrative leave by MLB for alleged domestic violence, the league is suspending Philadelphia Phillies outfielder Odubel Herrera for the remainder of the season.
According to Scott Lauber of the Philadelphia Inquirer, Herrera will serve an 85-game suspension retroactive to June 24. As part of the suspension, Herrera agreed not to appeal the league's decision.

Published at Fri, 05 Jul 2019 23:09:45 +0000Source: https://www.yardbarker.com/mlb/articles/mlb_suspends_odubel_herrera_for_85_games_for_alleged_domestic_violence/s1_12680_29464403.